Generation Y youngsters are turning serious about what was till now considered just fun, and doing the country proud in sports such as frisbee, rugby and more.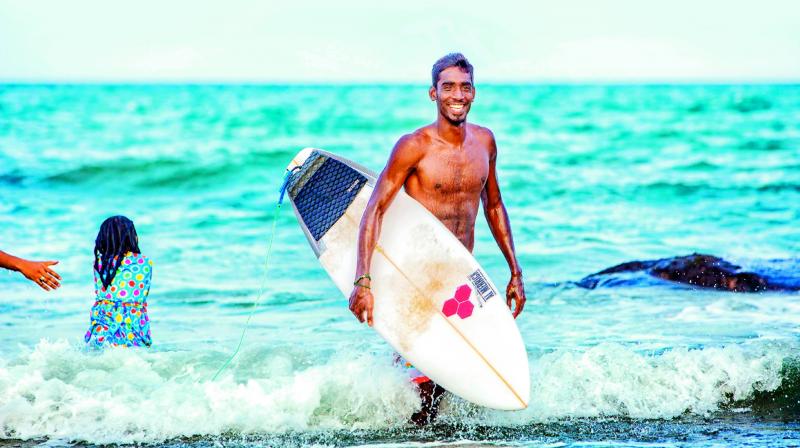 The millennial generation is charting its own route and making its own mark, in its own way. While most youngsters from this generation would have grown up wanting to be the next Sachin Tendulkar, the influx of many television channels that telecast live various sports and social media exposure have made Gen-Y turn to other sports, which were once considered just recreational. They are taking it up seriously, excelling in it and also doing the country proud.
Generation Y: First of-its-kind-efforts
In the past two years, our country's youngsters have been producing first-of-its-kind efforts — be it in water sports, combat sports, field or indoor sports. An MMA fighter became the first Indian to win the world title abroad. For the first time, the Indian Ultimate Frisbee Community fielded an All Women's Team at the World Championships in London. A youngster from Chennai became the first Indian surfer to participate in an international competition in Fiji and Indian girls' U-18 rugby team debuted in international tournament. Even sports like futsal are becoming popular and we saw legends like Luis Figo, Ryan Giggs, Paul Scholes and Ronaldinho being a part of the inaugural Premier Futsal tournament.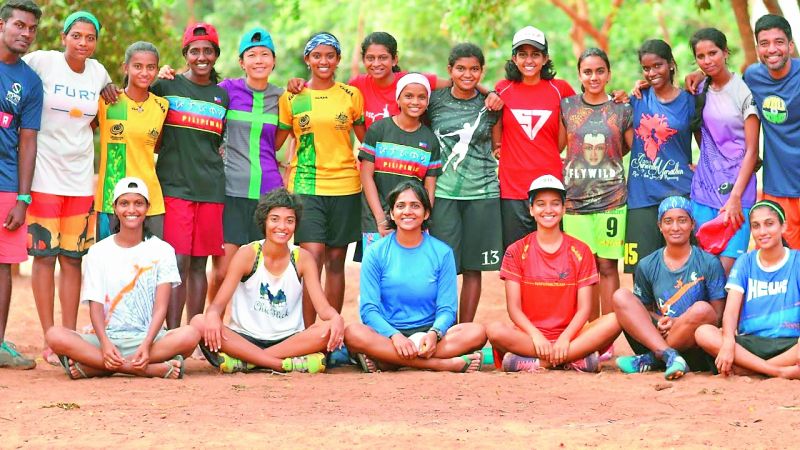 Generation Y: Desire for something different
Maybe we're bored of cricket and our generation wants to try out something which wasn't tried before," says Syed Abdul Nazzeur, who became the first Indian to win a bronze medal at the 2016 Mixed Martial Arts World Championship, held in Macau. Speaking about how he chose Mixed Martial Arts, he says, "When I started taking classes four years ago, I didn't even know what it meant. I was primarily a boxer but advised by doctors not to carry on with it after I injured my knuckle. I'm glad I chose MMA. Professional tournaments are slowly gaining attention and hence amateur tournaments will also become prominent in the coming years." The 21-year-old Chennaiite feels social media has helped achievers become online sensations. "I doubt if stars like Conor McGregor and Rhonda Rousey (MMA fighters) would have got this huge a following in India ten years back. I have had a few young aspirants messaging me on Facebook saying they picked up the sport because of my achievements!"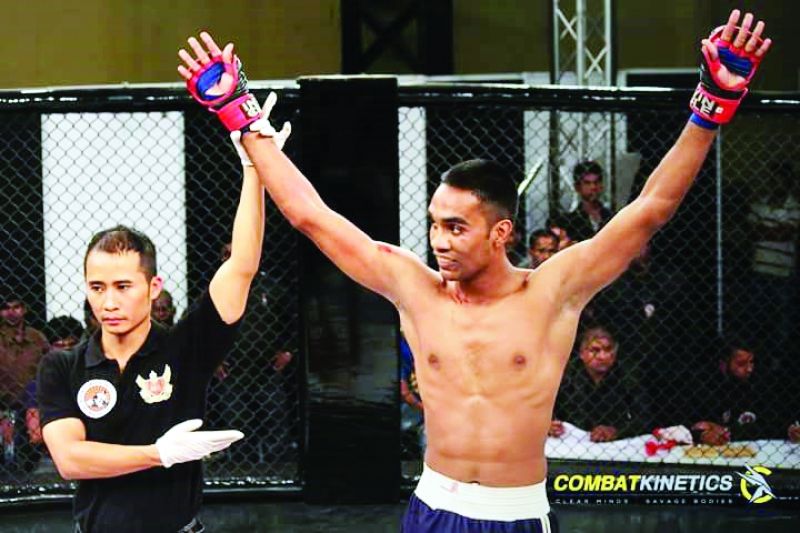 Less competition
For Ritvik Varghese, a Gurgaon-based schoolboy who was part of the Indian U-17 team that participated in 2016 Futsal World Cup in Paraguay, sports that aren't famous yet offer a easier path to represent the national team as compared to others. The 17-year-old opines, "Premier Futsal tournament, held in India last year, was like a dream-come-true. Not many would've expected former stars like Giggs and Scholes to come down to India and play with us. But the best part is, getting into this league is not that difficult — since it's new and not many have played it, there were open trials. Though I couldn't participate in the trials, as the age-limit is 18 and above, just knowing that one has a chance to play with someone one considered a hero itself is an inspiration."
Sharing with us his experience in Paraguay, he says, "The World Cup was a wonderful experience and it was a proud moment for me to represent my country. It was something completely new for us to adapt from football and hence we found the competition to be very fierce. I scored two of the three goals scored by our team in total." Sekar Patchai from Kovalam, near Chennai, who became the first Indian surfer to participate in the ISA World SUP and Paddleboard Championship at Fiji, agrees, "Take cricket for example — in order to make it to the national team, you've to play a lot of tournaments and play at various levels. But since surfing is relatively new, the competition is less. Though I finished in the 32nd position (in Fiji), the experience was a learning process. It was also a wake-up call as I saw fellow participants who were not only far superior to me, but also had a better idea about what board to use and so on. I'm sure I'll perform better in the forthcoming tournaments." The 26-year-old fisherman-turned-surfer is happy that many people are starting to take water sports like surfing and paddle boarding seriously. "A lot of people are coming to Mahabalipuram and Kovalam to learn surfing. Though some do it to improve their 'cool quotient', others are seriously passionate about it," he says.
Restricted to certain cities?
Prince Khatri, a 23-year-old Delhi-based rugby player, who has represented India, says that though there are a lot of talented players in India, the sport is restricted only to certain cities. "I am a wrestler from Haryana and since rugby is also a physically demanding sport, it was easier for me to adapt. Both our men's and women's teams have been doing reasonably well in international tournaments but the problem is, rugby is only played predominantly in cosmopolitan cities like Delhi, Kolkata, Chennai, etc. It's unfortunate because our talent pool is really good — one of my teammates is playing for a prestigious club in Scotland and even I played in Hong Kong, Japan, etc. Maybe in the future, the sport will spread across other cities. My ultimate aim is to represent India at the Asian Games." Sekar, too, feels there is a lack of surf spots in the country, "I know water sports geographically is restricted to only a few regions but given that India is a peninsula, I wish we have more surf spots."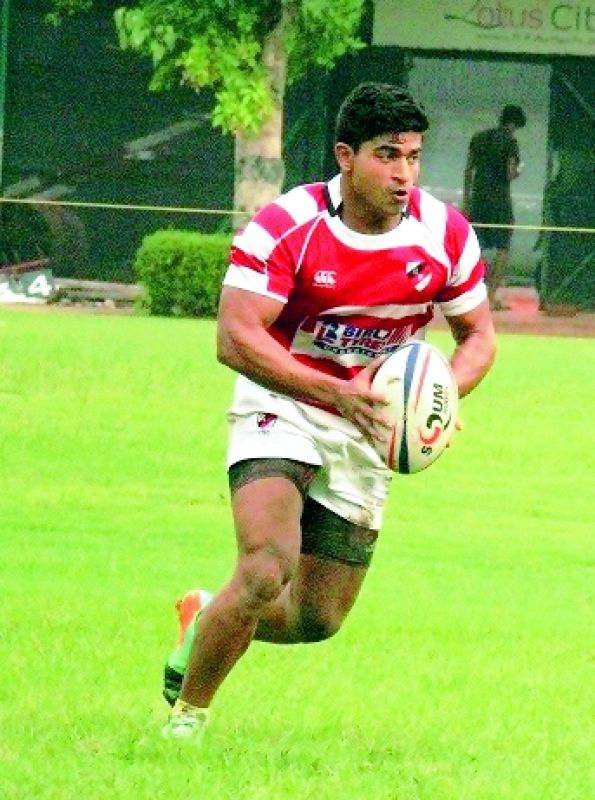 Generation Y: What after a good start?
But the big question is, will these sports evolve enough to be seriously considered as full-time professions? Bhavya Trivedi, who was a part of the Indian Ultimate Frisbee team which participated in London, states, "Frisbee is definitely on an exponential growth trend right now in India, spreading fastest among school kids. I was introduced to it six years ago by a friend. It was an experience of a lifetime as it showed me what Ultimate Frisbee can be like when played at such a high level of skill and intensity. But, as of now, I don't think it is big enough to be taken up as a career in India. At this point, it's more about bringing people together and learning through the sport rather than playing it professionally." Prince feels that finding the right sponsors is a challenge for rugby players. Ritvik, on the other hand, claims, "Would I, at this point of time, consider futsal as a profession? Not yet. Because, for now, the future of futsal depends on Premier Futsal — and even then, it's only a short tournament organised by a private body."
Click here to view original web page at www.deccanchronicle.com